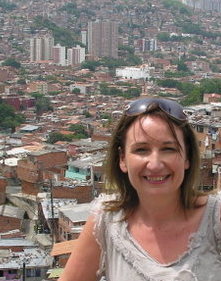 Keep bridging in your style with hugs from Nicole
Directing
- All Welcome
Online any day - just ask about a private game for your club, or to play in a game I'm directing.

Playing & Coaching
FREE 1-to-1 Bridge Coaching - Available
BRIDGE PROFESSIONAL, COMPANY DIRECTOR & PHOTOGRAPHER
ONLINE GAME SUPPORT
Do you like hassle free support to host bridge games online? Seek independence and excellence every time? Get in touch and let's get your bridge game going.
SCORING
Bottlenecks, dithering, administration and outdated technology doing your head in? I'm loving promoting and supporting a new, really simple way to score any bridge game - it's truly brilliant and so easy once you are underway. PLUS we are regularly updating the technology and support services for Bridge Directors. Did I menton it is so much less expensive to use?
Visit www.ibescore.com and try it for yourself. Or get in touch to arrange a FREE trial.
DIRECTING
Are you a keen Director, or confused by all the laws as they seem to change? Ask me - perhaps I can debunk the myths and give you peace of mind. Or download IBEScore - I'm making videos with a friend for players and directors to learn from.
BRIDGE MANAGEMENT
Deliver excellent results for your players when I set up, run and direct events. My proven track record of success in all aspects of a bridge tournament - yes even event bookings, results update, communication, website and the financials will give you confidence forsupport every step of the way.
EVENT MANAGEMENT
Technology has made event management a smooth process for players, committees and organisers - relax and wait for the event profit to appear in your bank. You invite your players, we will do the rest - enjoy the benefits, let us do all the work! From creating the invites, to publishing results, social media news and photos I work with a team and we have well established proven systems to take care of each step in the process.
"It's been excellent doing business with you" - is regular post event feedback to our team.
BUSINESS MANAGEMENT
Looking for new direction? No one to take over? Being carrying the weight for too long? Looking for someone to provide day-to-day support? We reallycan take on your challenges and smooth your processes. Talk to me and see how our team can help you get back your bridge work life balance.
PERFORMANCE COACHING
Need to get our of your own way? I am the breath of fresh air to your challenges, blowing away the cobwebs and helping you get to the solution within you that will free you to achieve whatever it is you are working towards.
It's ready to read! The history of our wonderful game through the eyes of the greatest captain bridge has ever known, brought to life again by Italian bridge expert Maurizio Di Sacco.

Order your copy by clicking on the picture.
Read the intro and a bit more here
It's HERE & READY TO SCORE!
Are you ready to play!
Do it in style - ask your club to start using the world's best smart phone scoring.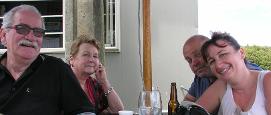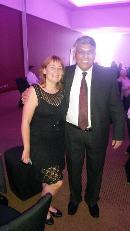 … Where there is desire, there is gonna be a flame
Where there is a flame, someone's bound to get burned
But just because it burns doesn't mean you're gonna die
You've gotta get up and try, try, try…
I'm Nicole Cook, nee Barclay - an independent bridge professional with a mission to bring make bridge easy and fun for all!
In 2022 it's never better a better time to play. Teachers and students are loving being online. And players have brilliant options to play online or in person whenever we want to!
Let's get playing!


"Nicole is a person of authority and influence in bridge." English Bridge Union, September 2021